Papa & Barkley Essentials Hemp Drops
Papa & Barkley was created by a son on a mission to ease his father's pain.
Companies built out of compassion are the companies we always strive to work with. Papa & Barkley products were originally inspired by a son seeking relief for his elderly father, or "Papa's" immobilizing back pain. After conventional treatments failed, the son researched and created an effective balm in his father's kitchen — so effective, in fact, that when used in conjunction with other therapies, Papa was able to leave hospice care and return home.
The success of this first product was the inspiration for Papa & Barkley's line of natural topical balms and oils, tinctures and capsules for pain management, anti-inflammation and wellness. Their California-only line with THC is designed for therapy rather than recreation with CBD:THC ratios ranging from 1:1 all the way to 30:1, and is one of the most popular brands available in California.
"Our company is named after Papa and the family's loyal pit bull, Barkley, who was always at Papa's side. The partnership of Papa & Barkley symbolizes the unconditional care and passion we put in each and every product. Our Essentials line was created to extend the caring reach of Papa & Barkley outside of California." — Papa & Barkley Essentials
A truly pure product: lipid infusions.
When it comes to shopping for cannabis, one of the most important things to understand is the way in which a product was made. This includes knowing where and how the plant was grown (were pesticides or fertilizers used?) and how the phytonutrients (CBD, other cannabinoids, terpenes, etc) were extracted.
Cannabinoids are "lipid soluble," meaning that they dissolve in fat — and therefore should be consumed with fat in order to be best absorbed by the body. This is why most tinctures (unless they have been altered with nanotechnology to be water-soluble, something that we are currently researching) have a base of some kind of oil, whether that's MCT (fractionated coconut oil), olive, hemp, or another type of oil. The way that cannabinoids are combined with oil is dependent on the method of extraction.
Our favorite thing about Papa & Barkley Essentials is that they use absolutely no solvents during the extraction process, instead using a lipid infusion process.
While we have no qualms with other extraction methods using solvents (as long as their lab reports have tested for residual solvents and find them non-existent or negligible, depending on the solvent used), lipid infusions are much gentler than other processes, meaning that they retain a truly full spectrum of cannabinoids, terpenes, and other phytonutrients from the plant. Check out our article Full Spectrum vs Isolate CBD to learn more.
About lipid infusions
Instead of using a solvent process such as ethanol, CO2, or butane that strips the phytonutrients from the plant and then adds them back into an oil-based carrier such as MCT or hemp oil, lipid infusions involve submerging the entire plant into oil and using low heat, low pressure over a long period of time to gently infuse all of the phytonutrients. This method arguably produces the most natural end-product.
You can actually see the difference in the retention of phytonutrients when comparing Papa & Barkley Essentials' tincture to other tinctures created with different extraction processes. Generally speaking, the darker the oil is, the wider range of phytonutrients it contains.
Of course, this method of extraction means that you must begin with a truly immaculate plant, since all of the components of that plant will be infused into the oil. If there is any mold, pesticides, or fertilizers, those too will be infused into the oil. Papa & Barkley Essentials uses hemp grown in Colorado with absolutely no pesticides or fertilizers to ensure a clean end product, and their lab reports show that there are no microbials, mycotoxins, or heavy metals found in their products.
Other reasons why we love Papa & Barkley Essentials' Hemp Drops
Their tincture droppers have measurements on the side to help you with consistent and accurate dosing — while this seems like a no-brainer, measured droppers for CBD tinctures are actually not as common as you'd think!

With MCT oil and hemp as the only ingredients, you can use this tincture topically, just like you would Rosebud CBD's tincture. Used topically, CBD can be helpful for soothing a specific area of the body. Learn more about topicals in our Kiskanu Skin Rub Review.

We have begun using this tincture in all of our DIY activities in our workshops, including to make our signature Relief Rollers with peppermint essential oil.

You can also add this to your favorite balm, lotion, shampoo, face moisturizer, etc to infuse it with CBD.

You can use this tincture when cooking to turn any food or beverage into an ingestion product.
We used it to make our CBD-infused birthday cake and overnight oats at the Heart of Health Exchange, and love mixing it into our yogurt or adding to smoothies!
Using Papa & Barkley Essentials Hemp Drops
Papa & Barkley Essentials suggests using their Hemp Drops to relax from everyday stress, recover from aches and pains, and rejuvenate the mind, body and soul.*
To use this tincture, we recommend placing your desired dose under your tongue and holding it there for a minimum of 15 seconds — but ideally 1-3 minutes so that it can absorb through the mucous membranes in your mouth and rapidly enter your bloodstream via those two big veins under your tongue.
Dosing with CBD
A 450mg bottle of Papa & Barkley Essentials Hemp Drops has 30mg/dropper. When first starting with CBD or any cannabis product, we always recommend starting low and going slow. It's important to remember that everyone is different, and what works best for one person may not work for you. A good general rule of thumb is to start with between 5-20mg CBD, approximately 1-5mg for every 10lbs of body weight. Remember, you there is no known overdose on CBD, but because CBD slows the breakdown of our own endocannabinoids so that our bodies can use more of what they're naturally producing, there is a point where this breakdown cannot be slowed any further and the excess CBD will simply be excreted through your urine just like any other supplement would be. Learn more about how CBD works and what prescription medications it can interact with in our article CBD Safety.
Tinctures are a great way to find your optimum dose since they take effect more quickly than ingestibles. We advise starting with a small dose (5-15mg), observing how it affects you after about 30 minutes, then adding more if you haven't experienced the desired effects. Repeat this process, paying close attention to your body, until you find your optimum dose. This is especially effective for finding a dose to help with acute issues; for chronic issues, it's best to use a consistent dose for 1-2 weeks to determine if it is helpful.
Learn more about our Review Team and process for reviewing products here!
I was taking it to help with my stomach in the mornings. Sometimes I wake up with my stomach hurting, so I took this to help. It smelled earthy and good. I held it under my tongue for a couple minutes, and then swallowed it. The tincture went down smoothly. I noticed that I was starting to feel better after 20 - 30 minutes. I could feel the benefits each time I used it. It seemed to work a little better after a few uses, and kicked in a little faster. I can definitely tell the difference in how long it takes to take effect if I put it under my tongue for a couple minutes versus just swallowing it right away. I prefer under the tongue because it works more quickly.
Any tips you may have for others trying this product?
Don't get it on your clothes! The oil can cause stains. Also try holding it under your tongue a couple times and just swallowing it right away a couple times to see which way you like best.
What star rating you would give it and why?
I would give the product 4 stars. It works well and goes down smooth, but has a bit of an aftertaste. Although this is expected, its just not something i am a fan of. I love everything else about the product!
I was using the product to help alleviate the stomach irritation I experience from having gastrointestinal issues (ulcers).
When I first started using the PBE tincture, I was using it sublingually as a tincture would normally, in conjunction with the normal medications (acid reducers) I take for my stomach. I would also use the tincture as needed, if any irritation flared up, and experienced significant relief.
I eventually began to use one dropper of the PBE tincture in my morning smoothies, for a more direct but longer absorption to my stomach. I have found that, while it does not completely eradicate the irritation, it makes it much more tolerable, especially when combined with my normal medications.
Any tips you may have for others trying this product?
The only tip I could give to others is to try mixing it into food/drinks. I think this has been the perfect way to integrate the PBE tincture into my diet/wellness routine. Also, if someone doesn't enjoy the taste of a full spectrum whole plant extraction, this would be a great way to mask that flavor, while receiving its benefits.
What star rating you would give it and why?
I would give the Papa and Barkley Essentials Tincture a 4.5 star rating because of how it has helped me. If I had to compare it to other consumption methods like capsules, I would say it is a more flexible option. The ability to take the PBE tincture sublingually for faster relief and the amount of CBD per dropper in the tincture are what make me a fan of this product.
I used the Papa & Barkley Essentials Tincture to minimize my daily stress and anxiety peaks. I didn't love the taste of the tincture when first used, so after allowing the oil to sit under my tongue for a moderate amount of time, I would wash it down with some water. The effects weren't immediate, but I did notice a difference in my anxiety levels at specific times where I know it peaks (running out the door for work, speaking in front of people, etc.) After consistent use, I definitely felt that the ebb and flow of my daily anxiety leveled out to a lower, more consistent level.
Any tips you may have for others trying this product?
I would use the tincture consistently. Don't rely on immediate effects, and a onetime use solution to your anxiety. The great thing about the tincture is that you can start low and increase your dosage in order to hit the sweet spot of effectiveness.
What star rating you would give it and why?
I would give the tincture a 4.5 out of 5. A low dosage of 10mg per day over a few days was enough to notice a difference in my anxiety levels and smooth out any peaks of anxiety through my week. Would love to try a higher daily dosage to really test it effectiveness.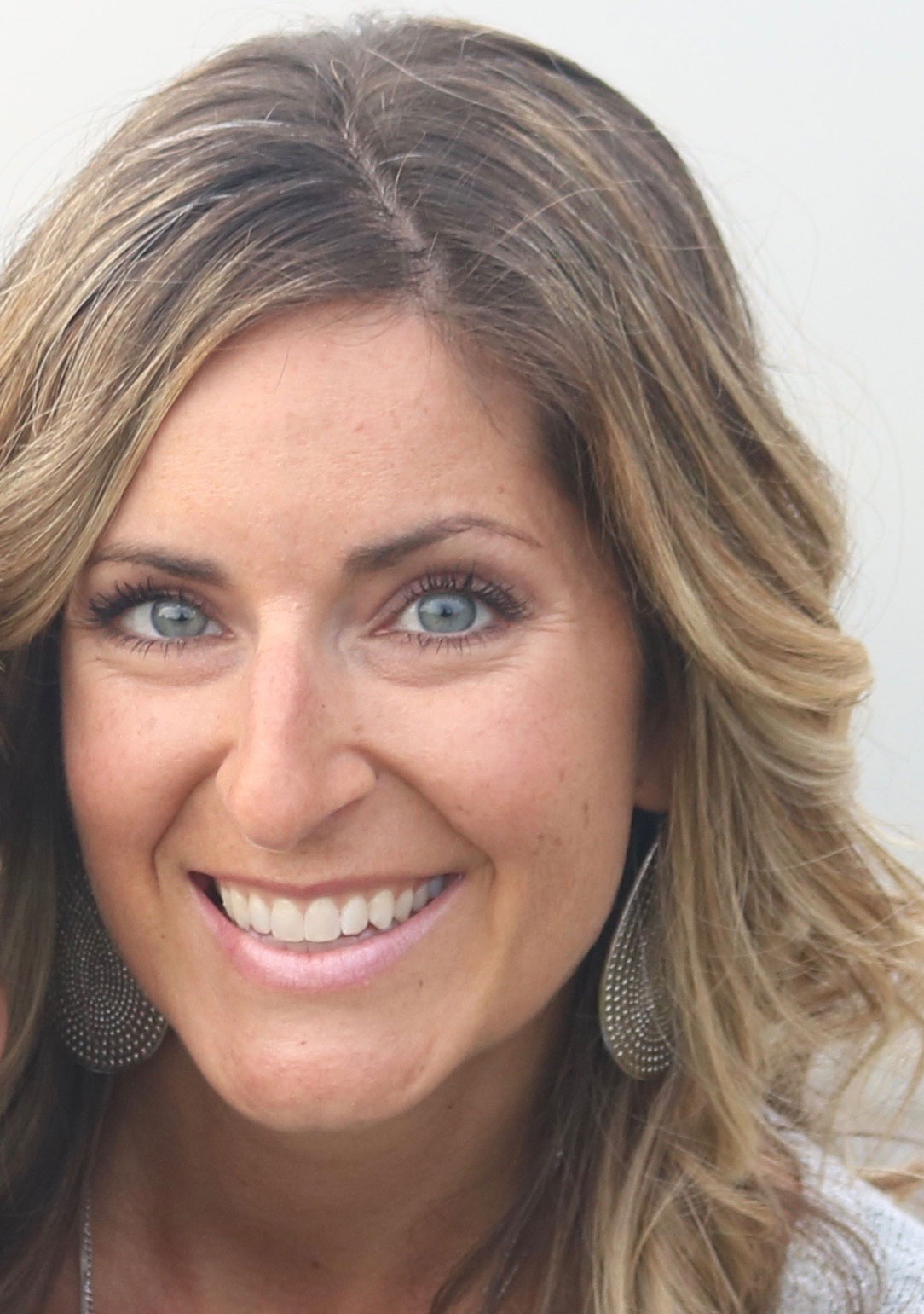 I tried using Papa and Barkley tincture to see how it affected my sleep. Over time, I also plan to see what effect CBD has regarding my autoimmune conditions, particularly psoriatic arthritis.
When I first tried the tincture, I really appreciated it purity. With its deep rich color and true taste you know it's a quality product without all of the yucky solvent and fillers. I typically put it under my tongue about 30 to 45 minutes before I plan to go to bed.
Any tips you may have for others trying this product?
If you plan to take it in the evening to help you relax and unwind before going to bed, I recommend taking it sublingually, by placing drops under your tongue. I find that I experience the beneficial effects more quickly.
What star rating you would give it and why?
I give Papa and Barkley tincture 4.5 stars, missing that .5 star because I wish it was also available in a higher milligram per dose bottle. (Editor's note — we will be carrying a bottle in a higher dosage soon!)
I took this tincture when I experienced bad menstrual cramps and when I woke up with a headache one day. I held it under my tongue for ~15 seconds and found mild relief within a half hour. I took it along with CBD capsules to get longer lasting and more potent effects.
I really enjoyed the flavor of the tincture, as it tastes just like cannabis rather than some other sort of flavor, and it went down smoothly. I can see how some people may not like the earthy flavor, though.
Any tips you may have for others trying this product?
I really appreciated how easy to use it is and how quick relief is provided, though for really tough pain/cramps I need to take a lot of it to get the relief I am looking for, or take it with other CBD products.
What star rating you would give it and why?
I would rate this tincture a 5/5 because I think it is top-notch quality, I really love that it is a lipid-infusion, and it's exactly what I would want out of a full spectrum hemp tincture.
I tried using this tincture a few different ways, but I primarily use it under my tongue for my anxiety and to help me focus. The first time I tried it, I was really impressed by the taste. It tastes really natural and herbal (something I personally don't mind, and even like); I could tell that there are no artificial additives and that it's a really clean product.
My anxiety often manifests as nausea and a problem focusing/concentrating, so I hold this under my tongue for a more rapid method of delivery (as opposed to capsules) when I feel acute anxiety (like when I'm going into a presentation). I find that it usually activates within 15 minutes and I feel much more relaxed, calm, and able to focus on my work.
I've also used it topically many times; I had a few lesions on my leg that weren't healing up quickly, so I started rubbing a drop into each one a couple times a day and it seemed to speed the healing process, and definitely decreased the associated itching. I've also combined this with peppermint essential oil (see Relief Roller recipe!) to put on my temples when I have a headache or migraine. It depends on how quickly I catch the migraine as to how effective it is; while it may not rid me of my migraine, it definitely helps alleviate some of the symptoms like nausea and lessen the throbbing in my head.
Any tips you may have for others trying this product?
The longer you hold it under your tongue, the better! It can be easy to just count to 15 and swallow, but I've found that if I put it under my tongue as I'm doing another task, like unloading the dishwasher, and leave it there for 2-3 minutes, it is much more effective because more is able to enter my bloodstream.
What star rating you would give it and why?
I give this tincture 5/5 stars; I truly haven't found a tincture that I personally prefer or feel more comfortable with. The lipid infusion process used to create it paired with the fact that it has absolutely no additives makes it my go-to every time.
I began taking the Papa & Barkley Essentials tincture to aid with my anxiety and menstrual cramps. The smell of Papa & Barkley Essentials is earthy and savory, it reminded me a little bit of sage. I really enjoy this type of earthy smell, and I think it is also subtle enough that if others don't enjoy it, it is not overwhelming and could be easily masked. I was initially surprised by the oiliness of the tincture, as I am used to herbal supplements mixed in water-based solvents. As it is infused with lipids, the oiliness should not have a been a surprise to me. The feel and taste of the tincture would allow for it to be used in multiple different ways.
When I was feeling menstrual cramping, I took one dropper full of P&BE (1 mL). It did not alleviate the pain of my cramps entirely, but my headache that normally accompanies my cramps subsided and I felt more relaxed. The second day I tried P&BE, my anxiety was making me feel nauseated and unwell. I took 20 mg of the P&BE tincture via mucosal delivery. I continued about my day as usual, but after about a half hour or so I realized that my nausea had abated, and I was more relaxed while focusing on my work! It had a positive effect on my mood, and I felt calmer in my body. In the future I will most likely start with 20 mg and perhaps work up from there.
Any tips you may have for others trying this product?
A benefit that I saw when trying this product was its versatile potential. It could be used through mucosal delivery, or it could easily be added to foods or teas via ingestion, due to its subtle flavor. In being oil based, I believe it could be added to massage oils, or as a bath oil and delivered that way.
What star rating you would give it and why?
I would give this product a 4-star rating. I enjoyed its subtle earthiness of the smell and taste, and while my cramping pain remained, it aided in alleviating pains (headache, lower back pain) associated with my menstrual cycle. I would use it again in association with my anxiety and menstrual pains but would have to still take something else for more severe cramps, thus the 4-stars. It aided in my mood and my anxiety, and in the future, I would take in via ingestion and mucosal delivery.
I have been using Papa & Barkley topically for my eczema and I've been very pleased with the results. This is hands down one of my favorite CBD products because of its versatility. My dry skin responded so well to the drops that I began incorporating it into my facial skincare routine as well. At first, I noticed almost an instant relief in itching. I applied one drop every morning after the shower. The result lasted all day, so I never felt the need to reapply. The following week, I experimented with combining it with sesame oil, which is just what I had on hand. I also increased the dose to two drops. I noticed that my eczema patches were smooth and almost completely diminished.
Any tips you may have for others trying this product?
I don't feel that it's necessary to combine this anything else because of the richness of the MCT oil, but if you want to feel a little extra fancy, you can easily add it to your favorite oil along with a couple drops of essential oil. The product does have a natural cannabis scent, but quickly dissipates and is not highly noticeable.
What star rating you would give it and why?
Papa & Barkley easily gets a 5/5 star rating from me because of its versatility, purity, and quality. I trust this product so much that I'm willing to put it on my face!
Disclaimers
*These statements have not been evaluated by the Food and Drug Administration. The efficacy of this product has not been confirmed by FDA-approved research. This product is not intended to diagnose, treat, cure or prevent any disease. All information presented here is not meant as a substitute for or alternative to information from health care practitioners. Please consult your health care professional about potential interactions or other possible complications before using any product. The Federal Food, Drug and Cosmetic Act requires this notice.
**This product contains CBD that has been derived from hemp that has been grown in compliance with the 2018 Farm Bill, and contains between 0-0.3% THC.
The product shown here was gifted to Hempsley by Papa & Barkley Essentials during their partnership for our Heart of Health Exchange.
Papa & Barkley Essentials' sponsorship supported our mission to bring you free, quality education by allowing us to purchase props, create original imagery, perform research, write and edit content, & host events in our local community. Although this is a sponsored review, we assure you that we are committed to bringing you unbiased information and promise that all thoughts and opinions are our own. Thank you for your support!
"Hempsley is a living collection of information about holistic wellness techniques. Our mission is to empower you with knowledge so that you can begin taking better care of yourself + your loved ones."
This review was written by Kristen Williams. Copyright © Hempsley 2019, All Rights Reserved